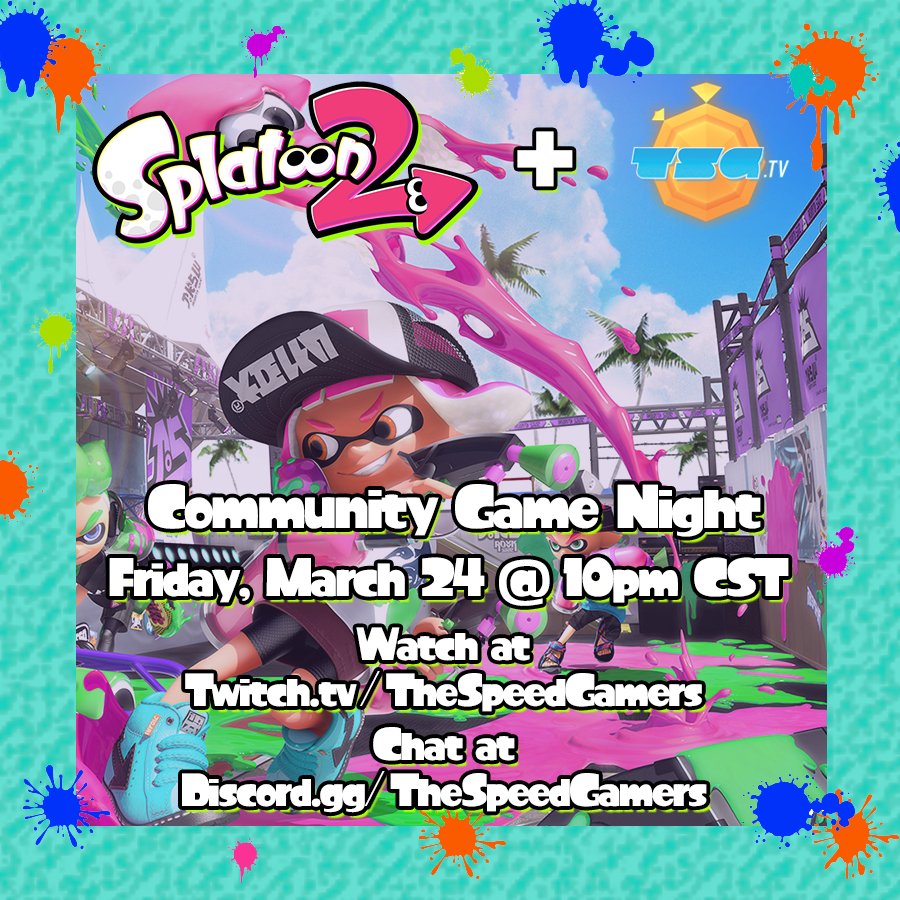 Hey guys!
To celebrate the Global Testfire of Splatoon 2 on the Nintendo Switch, we'll be holding a Community Game Night!
This Friday, March 24, we'll start streaming the event at 10pm CST on our Twitch page at http://twitch.tv/thespeedgamers! You'll be able to join us for voice chat through our Discord at http://discord.gg/thespeedgamers, and we'll all discuss our thoughts on the game afterward on Discord!
This should be a super fun night of gaming for us all, and we can't wait to try out Splatoon 2 together! We hope to see you there!